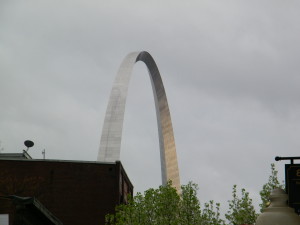 One of my favorite things to do for professional development is to attend the Annual Heartbeat International Conference.  I was never able to go as a board member, mostly due to the  fluid nature of foster child placement.  However, I attended several times as Executive Director of HELP Ministries (Women's Care Clinic.)  I went to Omaha, Charlotte, Dallas, Richmond, Columbus, Los Angeles, Charleston…and this year, we're in St. Louis.  Even though I am not with a specific organization, I am participating this year on my own, as a speaker.  For many of us, pro-life work isn't really work.  It is a vocation.
I began Tuesday with an In-Depth training session (meaning one subject for the whole day) with Mike Spencer of Life Training Institute.  Wowza!  It was informative and inspiring!  I will reflect more on that later…or, more likely, the information will help shape future posts here.
Today, we had multiple keynotes and workshops.  I saw many friends whom I have met at previous conferences (or on Facebook!) and also met many other people for the first time.  Here's hoping for continued connections to be fostered as we all work to Create a Culture of Life.
Speaking of that motto… "Create a Culture of Life"…the motto from Women's Care Clinic in Danville during my tenure… I have run into the new Executive Director (April) several times this week.  We have shared some fun moments and heartfelt hopes for the movement.  It is a blessing to be able to talk with the person who now sits in the office I occupied for so many years.  I told her that she and her staff are in my prayers.  After all, the ministry is about saving babies…and I will always be passionate about that!
Hopefully, I will get a chance to share more conference highlights later this week.  For now, I'm going to bed!