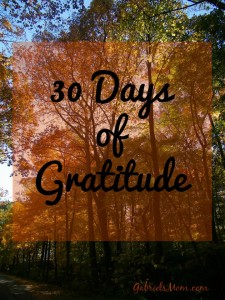 I have been sitting with my laptop for quite a while tonight.  It's a cool and quiet Sunday evening.  Mass was beautiful this morning, as we celebrated All Saints Day.  Bruce and I enjoyed a hearty meal at the annual Spaghetti Supper at our local Catholic school.  And he beat me in 500 Rummy…twice.
It was dark very early with the time change last night.  I had my pj's on by 7:00 pm!  As I was reading stuff on Facebook, sharing, and liking various posts, I saw one from my neighbor.  She is grateful for her daughter…who happened to turn 13 last week.   Her post reminded me of the November social media trend to post something for which we are grateful each day of the month.
I love this focus on the positive blessings in life.  It is far too easy to complain.  Sharing these blessings with others will undoubtedly lighten the mood.  I am happy to join in!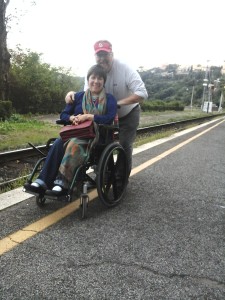 So on this day, November 1st,  I want to express my gratitude for Bruce.  He is an amazing husband!  I know I have bragged about him before, so I will keep this short and sweet.  He is my knight in shining armor!
Not sure if I will post here each day, but I will try!  Heaven knows, I have far more than 30 things to be grateful for!