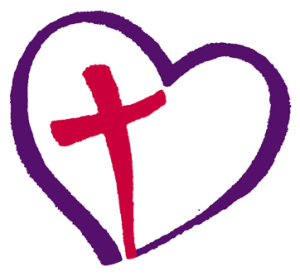 When I left my long-held position at Women's Care Clinic, I wasn't sure what my next "thing" would be.  I knew I wanted to pursue speaking and writing, but I also wanted to continue working in the local community.  I have often told people that I came to Danville kicking and screaming and that I tried to leave many times…but now it is home.  Bruce and I have friends here.  We are connected to our church.  We have both met incredible people through the various jobs we have held.  We love our neighborhood.  I have actually lived here for 27 years now…more than half my life!  Quite ironic since I didn't want to be here in the first place.
For over a year while I was at WCC, I spent time networking with a woman who serves as Executive Director of Love INC of Vermilion County.  Her name is Jeanette, and we have become close friends.  (INC in the ministry name stands for In the Name of Christ.)  We both share a passion for needy families, and for churches to reach out to those families.   We both believe that there must be a spiritual, prayerful side to help that is given to the needy if it is going to make a lasting impact.  We both believe in the value of different churches working together for the common good.   Sure, the various churches have some theological differences, many that are significant, but we must link arms to reach people whom Christ sends our way.
For several months now, I have been working with Jeanette on the fund raising Banquet.  It was last night, and I had the privilege of being the keynote speaker.  It was a bitter cold night (Illinois in February, right?) but the warmth of the guests was beautiful!  I saw many familiar faces; people I have seen at the clinic events.  But I also met new people, which is always a joy to me!
We haven't quite reached the banquet goal…yet…but the total is over double what was made last year!  This means Jeanette can hire a part-time person to help with much of the work, and she can connect with even more churches in the area.  Undoubtedly, great things will come from that.  I can hardly wait to see what happens next!
I am so grateful that God heard my prayer…a prayer to still be involved in local ministry.  It's not a huge role, but it brings huge joy.  (Jeanette and I can talk for HOURS over "lunch"!)  And…this is a bold claim… I believe that helping churches work together brings joy to our Lord. Who wouldn't want to be a part of that?