Yesterday was Friday, and I got a calendar notification on my phone.  "Write 7 Quick Takes."  This shows up every single week, because somehow I thought I would get into the habit of participating in this fun blog community posting gig…but alas, I have ignored those notifications for months.
So long in fact, that the blog that hosts "7 Quick Takes" has changed…and I didn't even know.  Until yesterday.  I was reading various blog posts about faith and family, and came across This Ain't the Lyceum.  After reading a few posts, I could tell this will be a great blog to follow.  Any way, it is also the place to link up my quick takes.  We'll see if I do this more consistently now.  (Don't hold your breath!)
1.  Just a few days ago,  one of my nephews left for Cameroon in west Africa.  Daniel will be there for 2 years, serving in the Peace Corps.  We are all so proud of him.  He is intelligent, talented, witty…and his willingness to serve in this capacity shows how generous he is.  I credit his parents, Tom & Laura, for raising him (and his 5 sibs) with lots of love and big expectations.  I also credit God for creating such a great kid who has grown up into a wonderful young man.  I have known very few people with Peace Corps experience.  I can hardly wait to hear all about it.  (Hopefully, his blog/journal will be up soon so we can follow along.)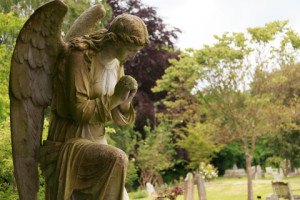 2.  After I wrote and posted my Mother's Day thoughts, I found a Facebook group for women who have lost babies due to miscarriage, stillbirth, or after birth.  There is a sisterhood among those of us who have had to bury our own children.  Not a sisterhood any of us sought, but undeniable nonetheless.  I get many posts on my newsfeed; it's almost overwhelming.  At first, I would try to comment each time, offering prayers of support.  Now, I try to pray silently after I have read of yet another miscarriage, or of someone desperately trying to conceive again.  All this to say…please pray for moms everywhere who have lost children.  You probably know many of them personally; maybe you are among us.  I am trying to remember to include them in my prayers more often.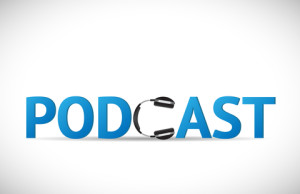 3.  As I was surfing the internet over the last couple of weeks, I have found many wonderful blogs, internet radio and podcasts, new books I want to read… So much great stuff out there!  I enjoy hearing and reading about the tools other people use to share their faith.  We have so many media options these days; so many ways to reach people we have not even met.  I still prefer face-to-face encounters, but I am grateful for my cyber friends, too!  I have a local friend, another Lay Dominican, who is interested in starting a podcast with me and some fellow church members.  Now that I have checked out some others, I believe we can do this this!  Stay tuned…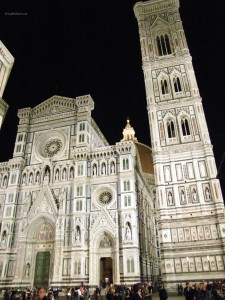 4. I keep dreaming of another trip to Italy.  But alas, we need a new roof this summer.  And the kitchen truly needs a makeover.  I have come to full acceptance that my once-in-a-lifetime-trip may indeed have been just that.  So, unless something major changes, I will just have to look at pretty pictures, like this one taken in Florence at night.  How beautiful is that?  Sigh.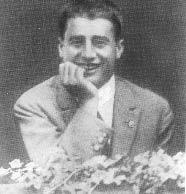 5.  I have started to read a book about Blessed Pier Giorgio Frassati, a young 20th century Italian Lay Dominican.  The book, A Man of the Beatitudes: Pier Giorgio Frassati was written by his sister, Luciana.  It has been a quick read so far.  It made me think…could I write a book about one of my siblings?  Hmmm, I don't think I'll even try!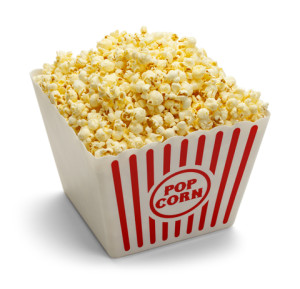 6.  My husband wants to see a movie today.  Since it has been raining off and on, we will probably go to thee local theater.  Fewer choices, but a very quick drive.  He wants to see the new Avengers movie.  The other options don't thrill me, so true love kicks into high gear.  Time for me to sit through another Superhero movie!  At least, there will be popcorn!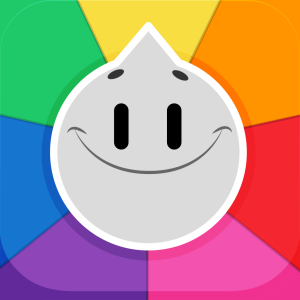 7.  Now, for something silly.  For quite a while, my husband has been enjoying the online game "Trivia Crack."  I had no interest in it initially, then I started playing about a month ago.  At first, it bored me because I got quite a few easy questions.  Except in Entertainment.  I don't follow Hollywood or Pop/Country/Hip-Hop artists.  And yet, as the game's name suggests, I have become addicted! I hope I get over this…maybe AFTER the summer.  Or until I even the score in the games against my husband.  He wins far too often!  *wink*
To see what other people are talking about, check out This Ain't the Lyceum.  I may even do this again next week!