Thought I'd post a few random thoughts again…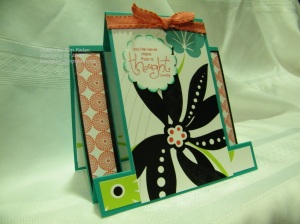 I have been busy this month creating cards for a series of online stamping challenges.  I hosted a challenge on the 14th to make a "step card," which I had never done before.  Nothing major; just a reminder that it's fun to try new things!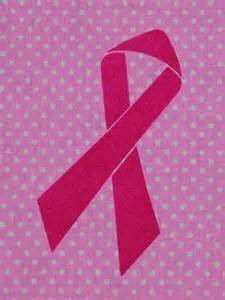 I had not mentioned previously that I had had some recent health issues.  My family and friends provided me with much prayer and support.  I had a hysterectomy just over a month ago, and a breast biopsy three weeks ago.  By God's good grace, all pathology reports came back clear!  In fact, the key word on my breast surgery report (which I received on the 15th) was "unremarkable."  I told my online stamping friends that I was never so GRATEFUL to be unremarkable in my life!  A key component in that was getting my mammogram done every year.  Ladies, don't forget this!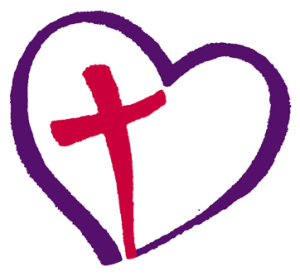 This past month, I have had the privilege of consulting with another ministry in my community about development ideas.  Love INC (In the Name of Christ) serves families in need through transformational ministry.  I am enjoying the opportunity to learn about this group and how they hope to mobilize our church communities!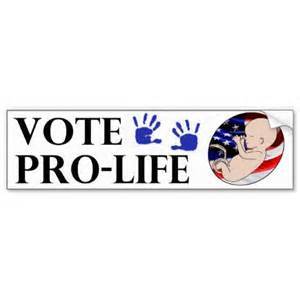 In about a week and a half, Americans will be going to the polls to vote for mid-term elections.  I know many issues are at the front of people's minds… like jobs, national debt, terrorism, etc.  But for me, the most important issue is protecting the Right to Life.  You cannot have liberty or pursue happiness if you do not first have life.  I am hopeful for some pro-life victories across the country!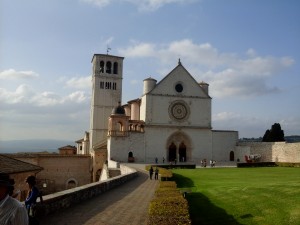 A year ago, I was in Italy.  I believe it was Assisi about this time.  Have I mentioned that I want to go back?  (Have I mentioned how unrealistic that is?)  One can always dream, right?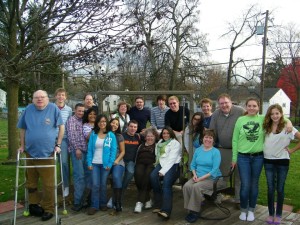 My husband and I will be hosting my mother-in-laws birthday party in a couple of weeks.  The picture above is from 2012.  We didn't host last year since it was right after our trip to Italy.   As I have written before, she is a real gem!  We love having everyone over…it makes the house loud and crowded in the most beautiful kind of way.  Plus it motivates me to clean and organize my piles of stuff everywhere.  (Please tell me you can understand.) This year, there will be a couple of new babies added.  Yep; the blessings are many!
I honestly don't know what else to say.  So, I guess it really was only 6 Quick Takes.  Ha!  Have a Blessed Friday!
For more Quick Takes, visit Conversion Diary!