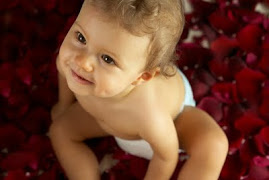 Finally, I am typing this post.  I started blogging off and on at a different site, but it was cluttered and distracting.  I needed to get serious about a new blog…and here's why.  I have been on a long journey with so many detours (many self-imposed) but it looks like I finally have the nerve to pursue a dream…to speak out in as many locations and venues as possible about God's profoundly amazing gift of LIFE!
The title of this post has been with me literally for years.  While working as Executive Director of Women's Care Clinic, a life-affirming pregnancy resource ministry, we looked at a larger building here in town…on Liberty Lane.  I was convinced it was the right building, and thought it would be fun to chronicle the story of how we got there.  Well, we never got that building, and I am no longer the ED.   But this title still says a lot about my own journey.
I have had an amazing life.  Not a perfect life, not a painless life, but a truly amazing life.  I credit a wonderful family and an Awesome God.  I have always enjoyed sharing various stories…like the one about our homemade "slip and slide" in the front lawn when dad was out of town…or the time I was dropped down some stairs before an ISU Treble Choir concert, but sang anyway…or the first time I heard Bruce sing karaoke…there is simply so much to treasure and share!
In 1994, I became pregnant with my only biological child.  His name is Gabriel, and if he were still alive on this earth, he would be celebrating his 20th birthday this October.  Some days, I think of "what might have been," but by God's grace, I have moved to more of a sense of peace and gratitude.  Losing him at birth was hard for me and my entire family, but I truly believe he is perfectly whole in heaven.  This is not just some sort of cliche or empty platitude.  I truly believe it with every bone of my body.  And not just because it makes the loss of my son easier, but because God has revealed it to me in very real and deep ways.
The experience Bruce & I had with a difficult pregnancy and my own declining health, combined with losing our baby, led me to an unsuspecting life of prolife ministry.  I thought I was going to be a music therapist until retirement.  I knew I was prolife intellectually, and I had even attended a few rallies with friends.  But full-time prolife ministry was incomprehensible to me.   Now, NOT doing this every day is incomprehensible.  I guess that is the difference between a job and a vocation.
For 18 years, I was a part of the ministry of Women's Care Clinic here in Danville.  On several occasions, I was blessed to attend a national conference with NIFLA or Heartbeat International.  Many of us would share stories of what led us to jump into this type of ministry.  As I have had the chance to share Gabriel's story, my colleagues have encouraged me to "get out there" and tell more people.  But time and my own insecurities would hold me back.  Recently, I stepped down from my position as ED, and I believe God is leading me to share not only Gabriel's story, but also stories of women and men and babies I have met through years of ministry.  Bruce and I also served as foster parents for 8 years, welcoming 41 kids into our home.  Some of these children were in our home for a weekend, others for multiple years.  Many have their own kids now, who call me Grandma Kim.  Can't beat that!  I have seen the beauty of life, the tragedy of loss, the joy of freedom found when mercy is felt deep in the heart.  With all of the ups and downs, Life is Good!
So, what about that "pursuit of holiness?" I believe that losing a baby made me realize that pursuing happiness can leave you very disappointed.  While there is nothing wrong with being happy in and of itself (cue Pharrell's song here,) the feeling can be very fleeting.  As a follower of Christ, holiness is the pursuit I am called to every day.  Deeper prayer, study of the great Saints, pondering Sacred Scripture more fully, responding to struggles with more grace, taking a deep breath before saying something I might regret, etc etc etc.  Let's face it, the pursuit of holiness is never-ending.  Balancing day-to-day needs and responsibilities with a complete surrender to the sovereignty of God is not easy.  But worthwhile goals rarely are.
So, here I am finally ready to take the plunge.  May all that I write here, whether serious or silly, give Glory to God!